An Advanced MES for machine operators
Machine operators play a crucial role in manufacturing operations, and their efficiency and effectiveness are key to overall productivity. That's why it's essential to provide them with an advanced Manufacturing Execution System (MES) that empowers them to perform at their best. With our MES solution, you can minimize errors, boost productivity, and keep your workforce engaged. Let's explore the benefits of adopting this smart solution for your machine operators.
Digital Shopfloor Solution for a happier, more efficient workforce
Say goodbye to the hassle of manual data entry and transition to the Digital Logbooks. Let Our Smart Factory Software take the load off your shoulders and make work fun!
Maximize Efficiency
Unlock peak productivity and minimize downtime with our next-gen Shopfloor solution. By leveraging digital logbooks and automated data entry, your machine operators can focus on their core tasks without the burden of manual paperwork.
Elevate Quality
Achieve consistent quality and elevate your production game with advanced analytics. Our MES solution provides real-time insights into production processes, enabling operators to make data-driven decisions and ensure high-quality output.
Improve Processes
Simplify your Shopfloor operations with a modern and user-friendly digital solution. Our MES offers intuitive interfaces and streamlined workflows, reducing complexity and improving overall efficiency.
Boost Visibility
Gain full visibility into your Shopfloor operations and make data-driven decisions. With real-time reporting and analytics, you can monitor key performance indicators, identify bottlenecks, and optimize your processes for improved outcomes.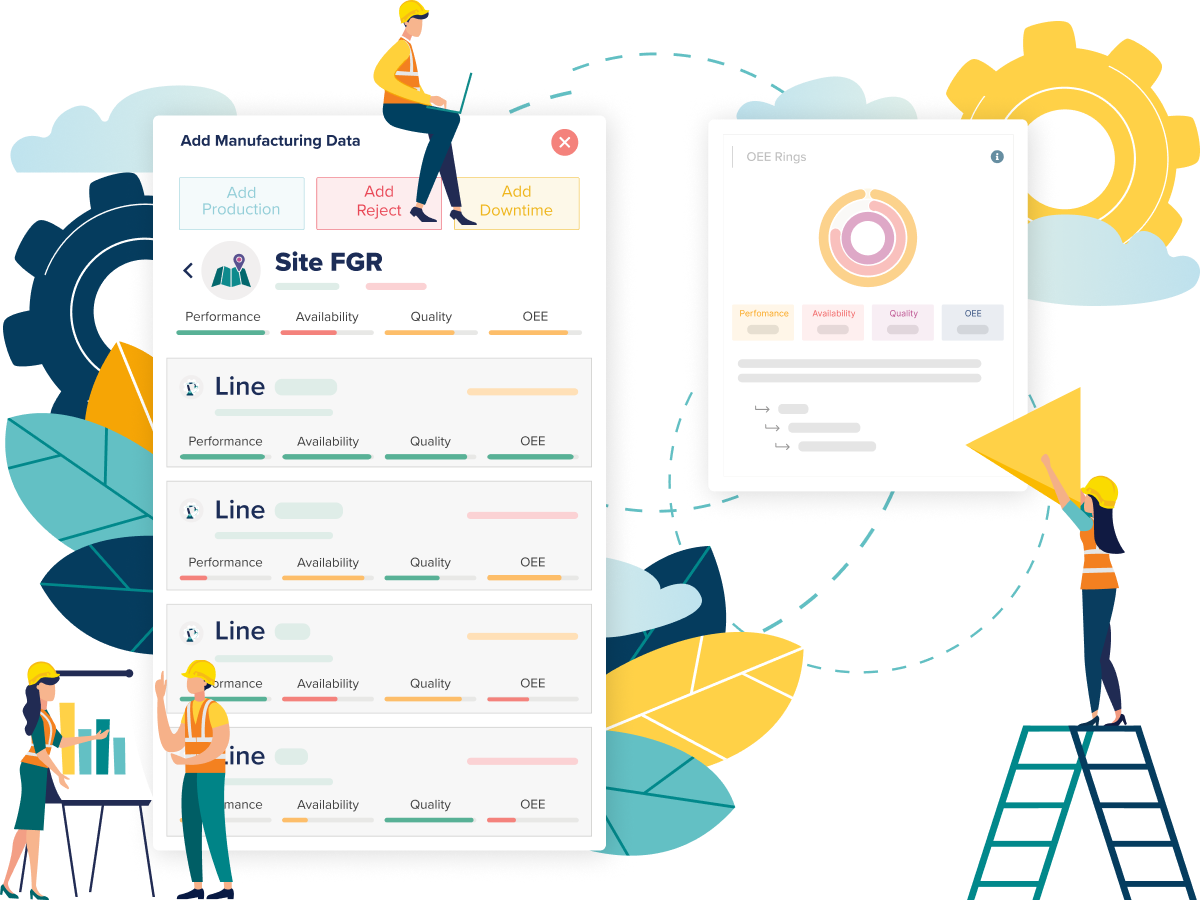 Smart MES for Younger Workforce
Step into the future of manufacturing with Our Smart Factory Software's feature-packed arsenal. From real-time reporting to advanced quality control, our tools optimize your process, boost efficiency, and elevate your production game!
Remember, our Advanced Manufacturing Platform is designed to optimize your operations, enhance efficiency, and drive continuous improvement. Embrace the digital transformation of manufacturing and unlock new possibilities for success.
The manufacturing industry is evolving rapidly, and it's important to provide a smart MES solution that caters to the needs and preferences of the younger workforce. Our MES platform offers a range of features and functionalities that enable the younger generation to thrive in the manufacturing environment. Let's explore some of the key components of our smart MES solution.
Shift Production Board
Ensure that you meet hourly production targets. This provides real-time updates allowing you to monitor progress.
Job Start/End Time Estimates
Get accurate estimates for job completion times, to manage your resources and meet customer expectations.
Quick Downtime Status
Minimize disruptions and keep your manufacturing process running smoothly with the real-time line availability status.
Hourly OEE Monitoring
Get real-time updates on Overall Equipment Effectiveness (OEE) on an hourly basis and maximize equipment performance.
Shift Production Reports
Identify the sources of waste, measure the impact, and optimize the production process to reduce waste and improve sustainability.
Waste Analysis
Stay informed with a detailed production process during each shift, offering insights into operations to optimize the workflow.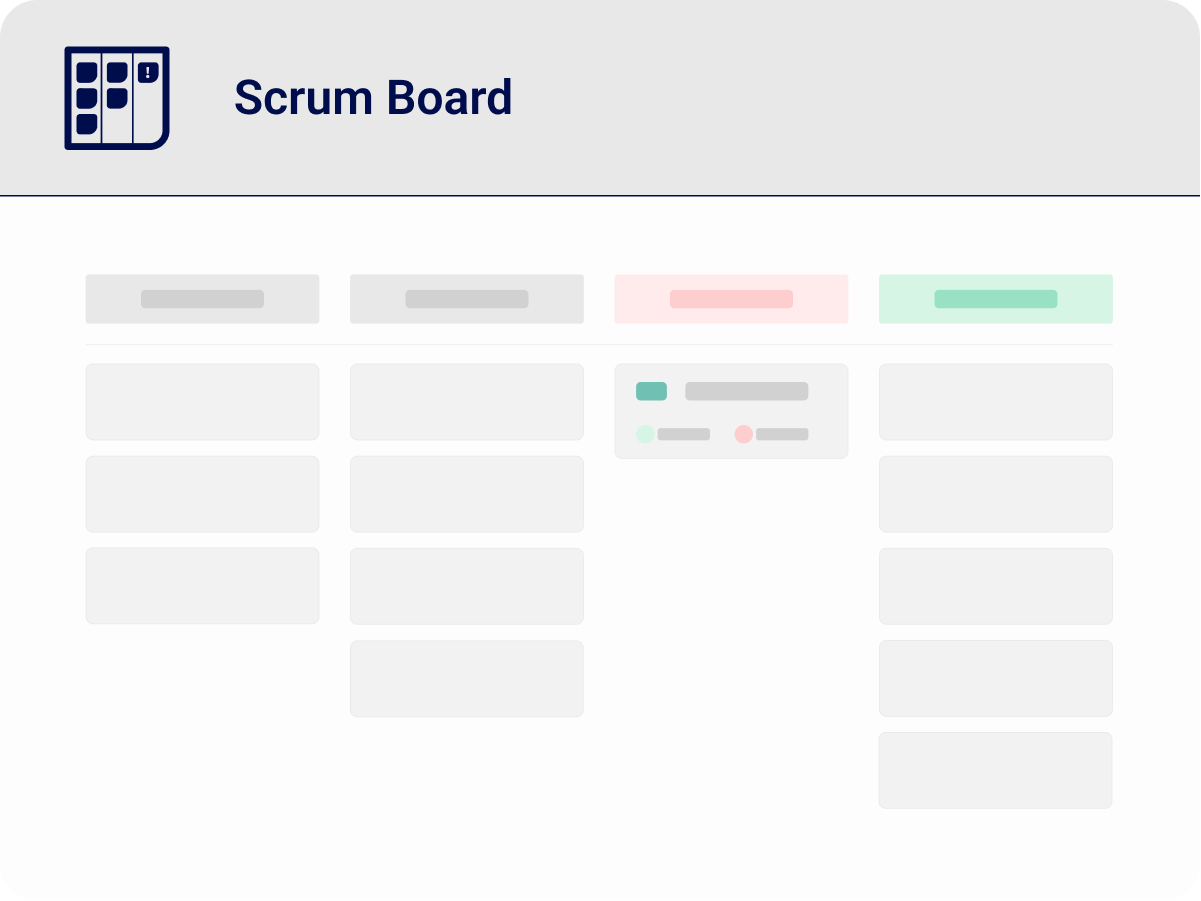 Redefine Operations Workflows with a Smart Solution for Shopfloor
Our smart factory software is built to tackle the common problems faced by the Shopfloor workforce in the Manufacturing Industry and delivers the top-notch digital experience. With Smart Shopfloor Software and Digital Manufacturing tools, it fine-tunes your operations and production processes in real-time, boosting productivity.
In the fast-paced manufacturing industry, optimizing operations workflows is crucial to stay competitive. Our smart MES solution is designed to address the challenges faced by the Shopfloor workforce and streamline operations for improved productivity. Let's delve into the key components of our solution.
Production Planning Solution
Work-Order Management
Integrate seamlessly with ERP to import work orders, create them on-the-fly, and auto-update status with Shopfloor connectivity. Export the data back to the ERP system for accuracy as the source of truth.
Smart Job Scheduling
Optimize productivity and product quality by assigning jobs to the most efficient production lines.
Real-time Work Order Status
Get real-time insights into the shop floor and receive accurate completion time estimates. Optimize work order change/setup time by combining jobs.
Production Improvements Insights
Gain valuable insights into waste production, downtime, and key failure reasons for each SKU to optimize the production process.
Production Rate Monitoring
Take timely actions by monitoring the production rate of each job in progress and each line, conveniently available at your fingertips.
Maintenance Planning Solution
Predictive Machine Maintenance
Quickly check upcoming planned maintenance and associated work and promptly start or stop ongoing unplanned downtimes while logging failure reasons/equipment and comments.
Equipment Maintenance Planning
Effortlessly visualize maintenance by equipment and promptly schedule recurring maintenance for optimal equipment upkeep.
Shopfloor Maintenance Planner
Effectively minimize the MTBF by visualizing historical and upcoming downtimes and planning better for improved downtime management.
Machine Downtime Analysis
Optimize the production process by obtaining insights into waste production, downtime, and key failure reasons for each SKU.
Circumstantial Downtimes Monitoring
Easily start and stop ongoing downtime with a single touch and automatically update the Production Pacing Boards targets for streamlined operations.
OEE Monitoring Solution
Real-time OEE Calculations
Get minute-by-minute insights into key OEE calculations for high-paced production environments, with real-time calculations for optimized operations.
Hourly OEE Monitoring
Effortlessly monitor the OEE of each production line per hour and overall shift summary on a single dashboard for easy accessibility and streamlined operations.
Shift Production Board
Daily/Weekly Production Boards
Stay ahead of the curve and avoid missing monthly targets by identifying trends early on with the weekly production board. Automatically aggregated data provides key insights for optimized operations.
OEE Failure Analysis
Leverage the power of ML and AI to gain automated insights and alerts, enabling you to discover the key issues in your manufacturing process for streamlined operations.
Real-time Production Data Points.
Take the next step to digitalize your site!
Agile Manufacturing Software Solution for Industry 4.0
Shoplfoor Intelligence for Modern Production Practices
Did You know what's worse than a 12-hour shift?
The paperwork that comes after it. Without the support of a digital MES solution, the workforce of a manufacturing industry may find themselves struggling to navigate through piles of paperwork and endless manual processes.
The manufacturing industry is notorious for its extensive paperwork, which can be time-consuming and prone to errors. However, with the advent of digital MES solutions, the burden of paperwork can be alleviated, enabling the workforce to focus on core manufacturing tasks.
Let's explore the benefits of digitalizing and automating Shopfloor reports.
Digitalize and automate the Shopfloor Reports
The lack of access to real-time information and limited training opportunities can hinder productivity and the ability to learn and grow. By digitalizing and automating Shopfloor reports, manufacturers can overcome these challenges and unlock several advantages.
Easy access to real-time insights
With transparent visualization, avoid delays, errors, and inefficiencies in the production process. Real-time information enables operators to make informed decisions promptly.
Automate manual production processes
Increase production efficiency and avoid human errors by automating repetitive manual tasks such as data entry and report generation.
Keep the workforce focused on manufacturing
Auto-generated reports keep the workforce engaged on the production floor, saving valuable time and reducing administrative burdens. This allows them to concentrate on tasks that require their skills and expertise.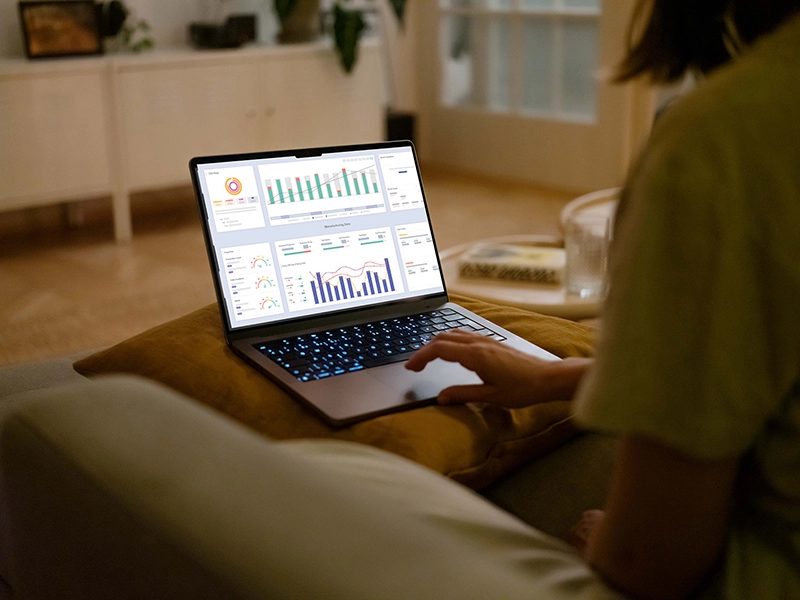 Power of tech-savvy minds for a brighter, more efficient production.
Get rid of manual data entry and difficult calculations and automate the manufacturing process with seamless data acquisition and analysis by using Digital Logbook - whiteboard to Colorful board!
In the era of digital transformation, embracing technology is vital for enhancing production efficiency. By empowering the younger workforce with smart apps and digital tools, manufacturers can tap into the power of tech-savvy minds. Let's explore the benefits of attracting a modern workforce with smart applications.
Attract Modern Workforce with Smart Apps
Provide an environment that the younger workforce loves and enjoys working at. A platform where they learn modern tools and experience the future of smart manufacturing. Let them show off among their peers!
Use of Smart Devices instead of Clipboards
Smart apps are easier for the workforce to provide details of the Shopfloor activities. With intuitive interfaces and real-time data synchronization, smart devices facilitate seamless data acquisition and analysis.
Engaging Workforce
Digitalize many manual processes, freeing up the workforce to focus on tasks that require their skills. By providing them with advanced tools and technology, you can create an engaging and dynamic work environment.
Provide training and development opportunities
Build employee engagement and motivation by offering training and development opportunities on digital tools and applications. This not only enhances their skills but also attracts and retains top talent in the industry.
Manufacturing Reports Solution
Automated Shift Reports
Eliminate the hassle of end-of-shift paperwork with automated shift reports that are delivered to everyone's mailbox, allowing you to go home after a long shift without worrying about additional administrative tasks.
Weekly Production Reports
Eliminate the weekly burden of creating reports by automatically automating the process and receiving them with all the key insights. Focus on more critical tasks and decision-making with the valuable information at your fingertips.
Automated Shopfloor Reports
Access all production reports easily and quickly with just a few clicks. Work order reports, production schedules, and SKU reports are automatically generated, freeing up your time to focus on planning.
Machine Failure Reports
Identify key reasons for machine unavailability and Big Six losses and categorize failures for easy analysis.
Waste Management Reports
Production line quality and reject reports help manage waste and improve production quality.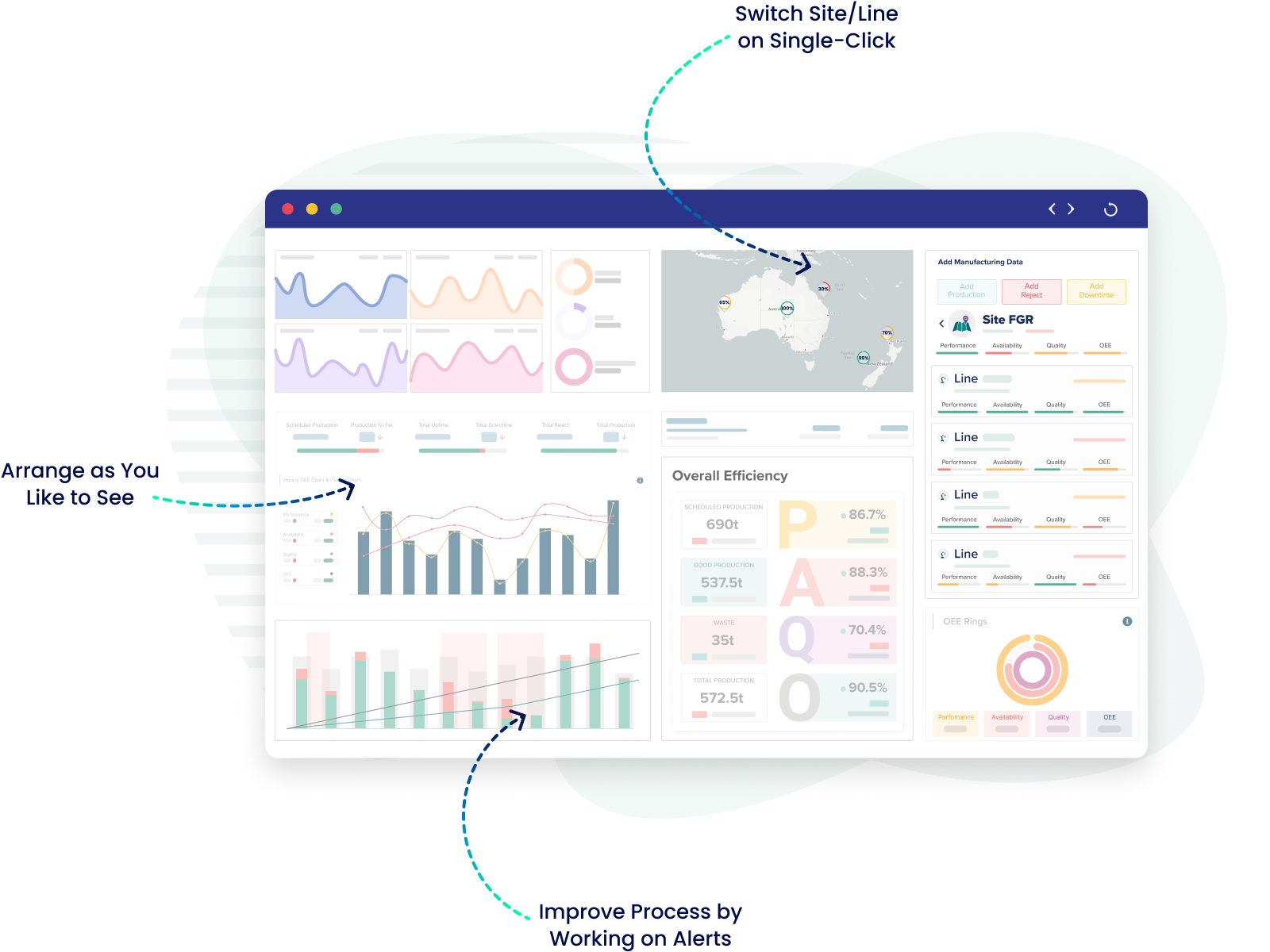 The Smart MES Software for the Modern Workforce in Manufacturing
Say goodbye to paper-based data entry and upgrade production with a digital logbook. Digital Logbooks for Seamless Workflow.
To meet the demands of the modern manufacturing industry, it is crucial to adopt a smart MES software that eliminates the reliance on paper-based data entry and empowers the workforce with seamless digital workflows. Let's explore the advantages of using a digital logbook for your manufacturing operations.

Manufacturing Reports Solution
Increase Efficiency
Say goodbye to manual data entry, minimize errors, and save valuable time. Automate your data input processes and focus on more important tasks to enhance overall productivity.
Create Visibility
Gain real-time visibility into the production process and make informed decisions based on accurate and up-to-date information. Real-time data synchronization ensures that all stakeholders are on the same page.
Accountability
Ensure accountability with digital records of operations and employee activities. Digital logbooks provide a clear audit trail, making it easier to track and analyze performance metrics.
Improve Productivity
Empower your workforce to focus on production process improvements rather than administrative tasks. With streamlined workflows and automated data capture, they can dedicate more time to value-adding activities.
Engage Workforce
Easily scale manufacturing operations with an advanced MES Solution for the workforce. By providing them with a user-friendly and intuitive digital logbook, you can enhance their job satisfaction and overall engagement.
Take Your Manufacturing Process to the Next Level with a Modern Digital Manufacturing Solution
In conclusion, adopting an advanced MES for machine operators and embracing smart solutions for the younger workforce can revolutionize your manufacturing operations. By minimizing errors, maximizing efficiency, and providing real-time insights, you can achieve consistent quality, improve processes, and boost visibility on the Shopfloor. Furthermore, digitalizing Shopfloor reports, attracting tech-savvy minds with smart apps, and implementing a digital logbook can streamline operations, enhance productivity, and engage the workforce. Embrace the power of technology and propel your manufacturing processes into the future with a smart MES solution.

Are you ready to unlock the full potential of your manufacturing operations? If so, it's time to partner with IfElseCloud, the industry leader in advanced MES solutions. With our cutting-edge technology and expertise, we can help you enhance your manufacturing processes, maximize efficiency, and achieve unparalleled productivity.

Contact us today and experience the difference our MES solutions can make in your operations. Our team of experts will work closely with you to understand your unique requirements and tailor a solution that perfectly aligns with your business goals. From the initial consultation to seamless implementation and ongoing support, we'll be there every step of the way.